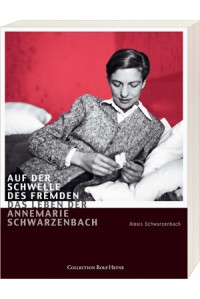 There is not much to say about this book: Alexis Schwarzenbach's biography is a detailed, frank, unapologetic, moving, enraging, frustrating, but most of all comprehensive insight into the life of his great-aunt.
Whether it was the description of the relationship with her family, the detailed accounts of her travels, the struggle with her addiction(s), the rather odd fascination with Erika and Klaus Mann - I clung to every page.
By the final chapter I was heart-broken and enraged. I had read the biographical notes that accompany her books but they did not detail the circumstances that led to her death following a bicycle accident: the misdiagnosed head trauma, the medical incompetence (even malpractice by today's standards), and also the cruel indifference on the part of Schwarzenbach's family.
What adds to the book and distinguishes it from other biographies about AS are the photographs, replicated letters and other documents that Alexis Schwarzenbach could retrieve from the family archives.